Artist's Statement
Americana – the nation's people and pastimes – is captured with a fresh grace by Tony De Luz, an Arizona-based painter and digital artist who hails from Boston and currently resides near Sedona, AZ. He is represented by Blue Rain Gallery in Santa Fe, NM.
Commissioned private collector vehicles, America's piers, Las Vegas, Vintage cars, Art Deco hotels, diners, carnivals, neon signage, and landscapes, along with honest portrayals of the folks who people them, benefit by his warm palette and soft but graphic style via gouache, acrylics, and digital techniques. Tony's paintings have been exhibited in solo and group exhibitions in galleries in the United States, including the Copley Society of Boston, the Federal Reserve Bank Gallery in Boston, Fort Point Artists' Community in Boston, Spiritwind Gallery in Sedona, AZ and Raku Gallery in Jerome, AZ, and at Eastern New Mexico University's Runnels Gallery. He has art in private collections all over the US.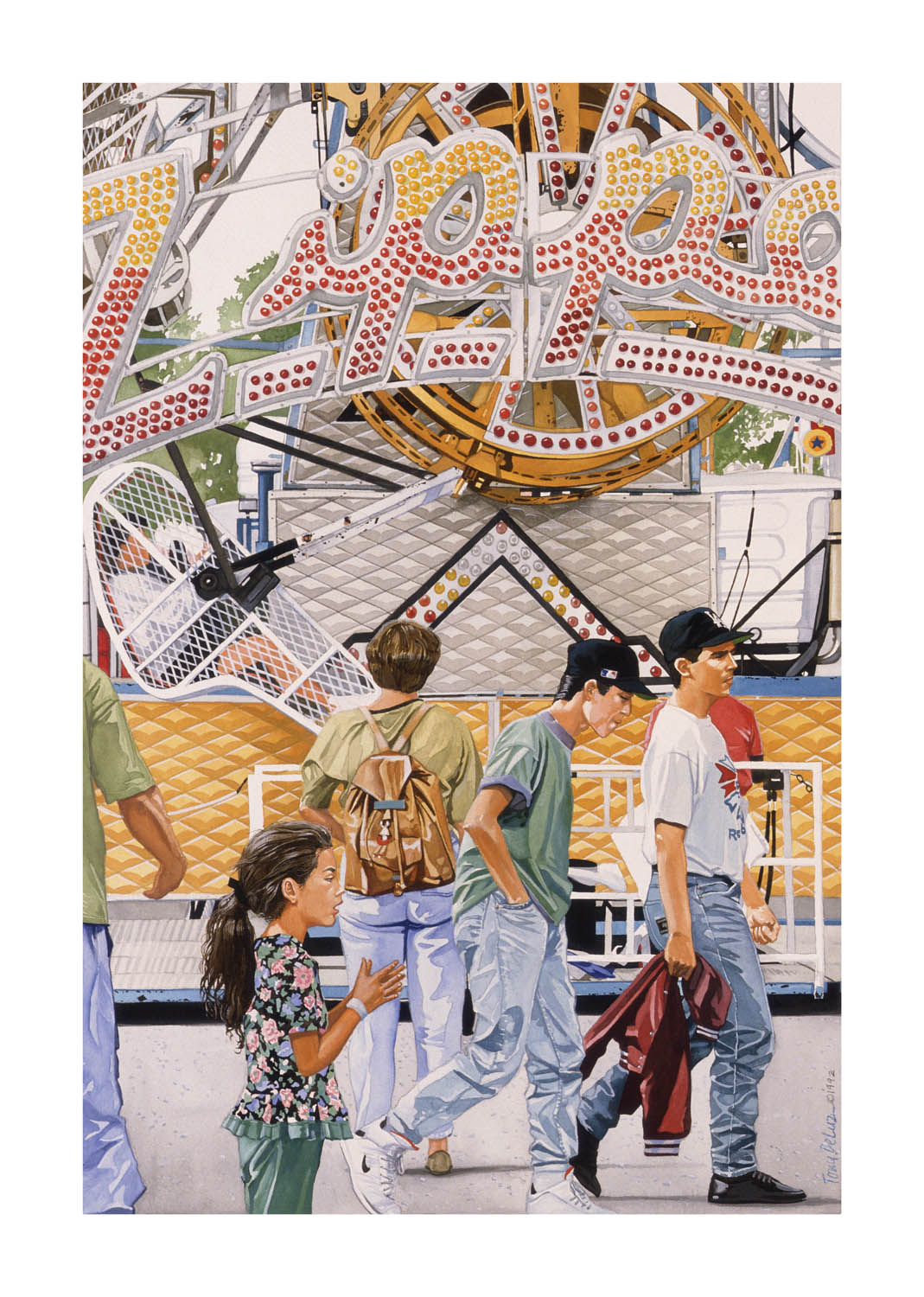 Enrich your life... Buy some art!
Interested in purchasing a painting (or two, or three)? My art is available through Blue Rain Gallery, in Santa Fe, NM.