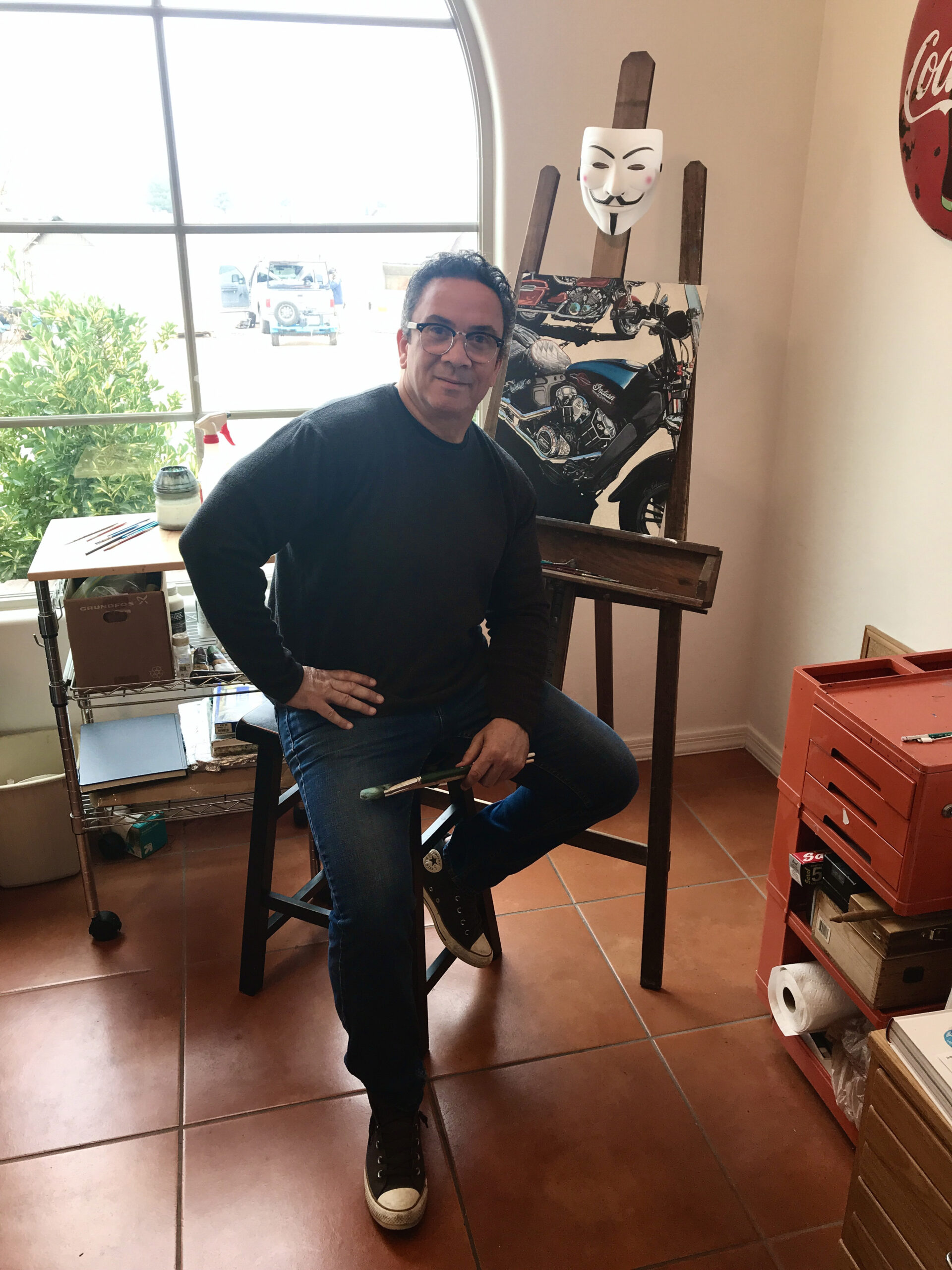 From his humble beginnings in Boston's inner city, Tony's diverse background encompasses over 35 years' experience. In the commercial art world, he's done just about everything. He is recognized as an accomplished watercolor artist, commercial illustrator, graphic designer, business owner and teacher. He has worked in advertising on very successful campaigns for clients such as John Hancock and Hyatt Hotels. In the realm of illustration, Tony has created artwork for the legendary Absolut Vodka campaign and a First-Class postage stamp for the United States Postal Service, among many other highly visible pieces. His paintings of neon signs, old cars and motorcycles grace collections all over the world.
Treat Yourself to Some Art!
Interested in purchasing a painting (or two, or three)? Contact me. I also do commissions on a variety of subjects.